Get delicious food delivered to your door in 3 simple steps
1. Search
Find restaurants that deliver to you by entering your address
2. Choose
Browse hundreds of menus to find the food you like
3. Delivery
Food gets prepared & delivered to your door by the restaurant
Customer reviews
ได้คะแนน 4.8 จาก 5 ดาว
โดยลูกค้ามากกว่า 3000 คน!
'อาหารที่นี่อร่อยมากและมีอาหารบางอย่างที่หาไม่ได้ที่ร้านอื่นในกรุงเทพฯ ทุกคนควรลอง!'
- Touchpol
'อร่อยมาก! เนื้อไก่ (chicken korma) อร่อยมากๆ! อาหารจัดส่งถึงเราตรงตามเวลา (พอดี).
ราคาไม่ถูกเท่าไหร่ แต่ควรลองทานจริงๆ'
- Christine Grosser
'เป็นตัวเลือกที่ดีมากๆ - เราสั่ง Juicy Lucy burger อร่อยสุดๆ จะแนะนำเพื่อนๆด้วย'
- Dianne
Why venture when you can order food delivery in Bangkok!
As Thailand's capital city, Bangkok needs no introduction, however it has remained in the hearts of every traveller who has set foot here and has become the permanent relocation of thousands of expats worldwide. But what exactly is it about this city that keeps people from jumping on a plane home? Although it is an incredibly lively city with action on every corner, Bangkok still remains quite a spiritual place. Buddhist monks are a frequent sight and the many temples here offer a tasteful glance into the deep culture of Thailand. Areas such as Khao San Road are abundantly popular with tourists and for many, this is the gateway into the city. Experience parties in the Thai fashion with healthy doses of Sangsom and local beers such as Singha and Chiang. You will witness the dawn of day and notice that many people are still revelling in the remaining drink and dance fuelled atmosphere of this famous city street. However for many visitors, the cuisine is what truly sums up the heart of Thailand and food delivery in Bangkok is a simple and easy way to enjoy a variety of dishes in the comfort of your own hostel or apartment. Choosing food delivery in Bangkok with foodpanda is by far the most efficient way to enjoy either Thai or alternative cuisine. We are on hand seven days a week and promise one of the best services on the delivery market. Make your day more pleasant and trouble free with food delivery in Bangkok, courtesy of foodpanda!
Exciting options with food delivery in Bangkok
Thai cuisine: Coffee Beans By Dao, Sabijai Restaurant, Eathai @ Central Embassy, Kubkao Kubpla.
Italian favourites: Tonino Lamborghini Lounge, Deli´s by Delizia, Grill mii.
American essentials: McDonald´s Subway, Carl´s Jr, Bourbon Street, Jools Bar & Restaurant.
Japanese Sushi: Pepper Lunch, Omu, Teien Sushi Bar, Oishi Delievery, Taishoken.
The spice of India: Saras, Indus, Indian Hut, Hungry Eye, Eragon Xpress.
Burgers in Bangkok: Bangkok Burer Company, Fish and Ship, The Royal Oak.
Pizza deliverzy: Scoozi Pizzeria, Pala Pizza, Pizza Mania, Pizzeria Da Luigi.
Korean : Sukishi, Kyochon, Bonchon Chicken, Gangnam Style, Umma Dosirak.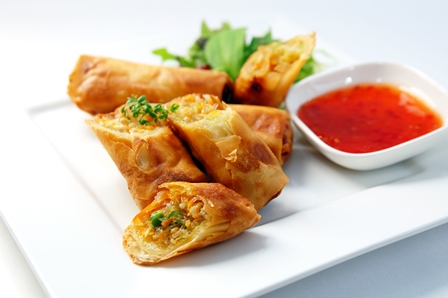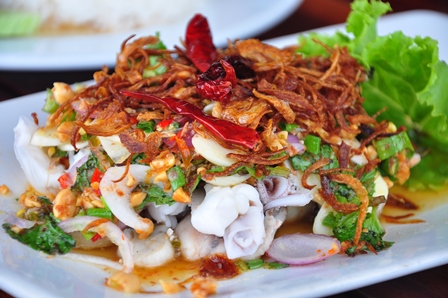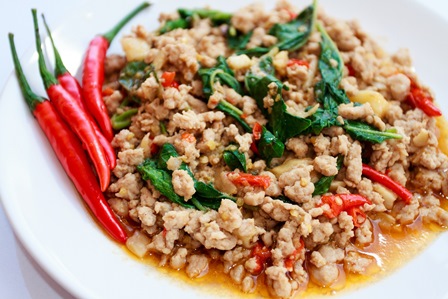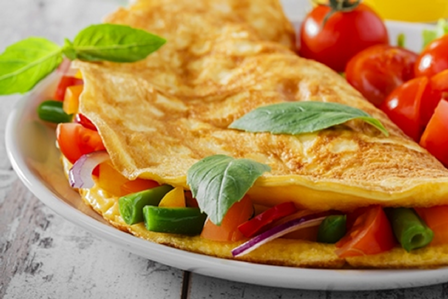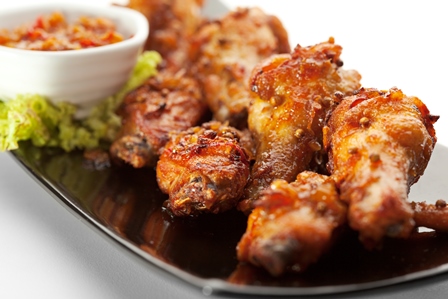 With such a myriad of different restaurants in this city, food delivery in Bangkok is a guaranteed way of enjoying practically any cuisine on the comfort of your own dining table. From well known American chains like McDonalds and Subway to highly rated Italian restaurants like Pizzeria Da Luigi, you won't be at a loss when organising food delivery in Bangkok. Order Dragon Express and enjoy popular Chinese dishes like Honey Pepper Chicken and Fried Chicken Momo. The many Thai and Japanese restaurants in this city offer exceptional standards of cooking and you can enjoy them all in comfortable settings by ordering food delivery in Bangkok.
Breakfast-Sanwiches: Tikka Curry, Keb Large, German Breakfast, American Breakfast, Strammer Max.
Isaan food: Som Tom, Lap.
Seafood: Chauhan Indian, Hongmin, Manten, U Singapore Fishball.
Desserts: Coffee Beans by Dao, Baby Button Cookie, Wafers.
Have your food delivered in Bangkok by foodpanda
From your first interaction with us, we're confident that you will find the courtesy of foodpanda and our staff absolutely outstanding. We aim to deliver a service which remain in your memory for years to come and have optimised our online system to be conveniently manipulated by any smartphone user. Choose food from any restaurant which appeals to your appetite and leave the rest of the hard work to us!